More on Imelda Staunton as Umbridge in OotP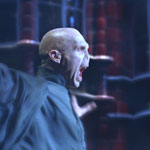 Oct 19, 2005
Uncategorized
Previously we told you actress Imelda Staunton was rumored to be cast in the part of Dolores Umbridge in the film version of Harry Potter and the Order of the Phoenix. Today ,readers Neil and Bianca wrote us and said the actress just appeared on ITV's "This Morning" program and confirmed that she was indeed going to appear in the fifth Potter movie. She also apparently said she hasn't read the script yet, but will begin filming in January. The link for the TV show also lists the actress as appearing in the next Potter film.
Everyone, we are still waiting on WB to officially confirm this information, so hang tight.
Thanks to Neil and Bianca!