PotterCast: Show #9!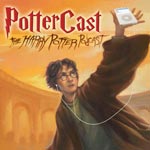 Oct 19, 2005
Uncategorized
PotterCast Show #9 is now available from all the usual spots! This week's show:
-We return to HP Production Designer Stuart Craig for more movie five
and more chatting
-The fan interview delves into the secret past of Zacharias Smith
-Do the Hippogriff!
-How we do the show, and how you can do your own
-More HarryHorcrux theory: where was the Horcrux spell in Priori Incantatem?
-Two projects: sing us a song, and count the "John"s!
-Some special guests do us a selfless favor
-ABBA in the house! (No, they're not the special guests)
-Melissa's apartment hunting and shameless – hey, it's a tough city)
-Want to be a PotterCast editor?
-A special gift for our subscribers
If you are new to all this podcasting stuff, it's really easy: want download and install iTunes, then click here to listen. (There's a tutorial right here.) Our other links and direct download are on our episodes page, along with show notes, relevant links and clips. This week, if you're a subscriber (see how to subscribe here), you get a little something extra. If you don't care, direct download it right here. ENJOY!