Due to Popular Demand, Live Leaky/Muggle Podcast Moving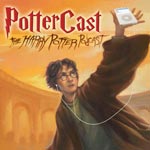 Oct 23, 2005
Uncategorized
Big news! Due to popular demand, Barnes & Noble has decided to move the live Potter/MuggleCast from our first location at the 66th and Broadway B&N, to a much larger B&N, in Union Square in Manhattan (33 East 17th Street, which is between Broadway and Park Avenue).
This doesn't make much of a difference for those who were planning on coming – it's still a short cab ride or subway ride away, just downtown instead of up. And on the plus side: the store has 300 seats and room for hundreds of people to stand; it will allow us to broadcast the audio through the store and has capabilities for us to show it on other floors via videoscreens as well. Basically, it will mean that a lot fewer of you will end up unhappy because you couldn't see it live.
The recording will be the evening of November 12 – more specific time to come – right after the domestic premiere of Harry Potter and the Goblet of Fire, which will be at the Ziegfeld theater on 54th streets between 7th and 8th Avenues.
If you'd like to let us know you're coming – WHICH DOES NOT GUARANTEE YOU A SEAT – it's first-come, first-serve, as more than 500 of you have already told us you'll be there! – or offer any assistance, coffee or cookies, please do so at hplive at gmail dot com. Thank you!