Heyman: Kloves to Return for Sixth Script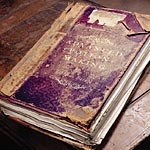 Oct 23, 2005
Uncategorized
A quick note from today's press junket that we hadn't yet snipped for you: According to Executive Producer David Heyman, Steve Kloves, who wrote the script for the first four films, is going to return to script Half-Blood Prince:DH: … He is a fantastic writer, who manages to bring a keen sense of character, and really understands the voice of the actors he is writing for. He can write with great emotion, and at the same time, also a great humor. He is not doing the fifth, because he is writing another project for me called, "The Curious Incident of the Dog in the Night-Time," which I hope he will direct. However, he read the sixth book and couldn't stay away, and so he's gonna come back and write the sixth.
Mike Newell: Oh, great! Oh, that is good!
DH: Yeah, I know it's great. (laughter) Michael Goldenberg is writing the fifth. He is another writer, who, actually, I talked to about the first film, and he's doing a fantastic job. You can never make a good film out of a bad script. You most certainly can make a bad one out of a good one. But, he does have a good script. And, I really believe that Steve Kloves, on each of the four films, has given us a really good script. He's also a man, in my perspective, who writes without ego. He's someone who… It's great when you sit in the script meeting with him, because you can say anything – and he's thought through everything – it doesn't mean that he doesn't defend what he has, but he does it in a way which explains the reason why he has done what he has done. But, it's always open to changes. He also has an encyclopedic knowledge of the world, and clearly, he and Jo are very much on the same wavelength.
Transcripts of the conference are on the way!