Lucius Malfoy Photo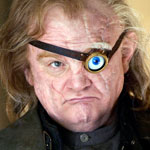 Oct 23, 2005
Uncategorized
After hearing our last podcast, our friends at Film Focus.co.uk took pity on this silly fan girl editor and let us know that they have this nice new photo of Jason Isaacs as Lucius Malfoy in Goblet (YAY! and yes, the cane is back!) You can see this also on the recently updated UK Goblet of Fire website, where you can also hear a bit of the revamped Hedwig's Theme in the new film. To hear the music, click on the main part of the screen where Harry and the others are standing; it opens up and begins its panorama sweep as the music plays.
Film Focus also posted some larger stills of some of the actors that you can also see on the UK Goblet Site, however I am not sure if we have seen these two photos before: Dumbledore standing next to some sort of large err trophy?, and Fleur and Cho Chang sitting next to each other in the Great Hall.
Thanks very much Joe!