Goblet News Roundup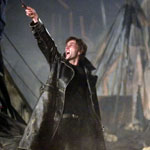 Oct 25, 2005
Uncategorized

The Goblet of Fire premiere is getting close, folks, and the PR floodgates are opening wide! We have several new interviews and stories to tell you about:
CNN has a story about Daniel Radcliffe learning to ballroom dance, and the transition from book to film. Reuters has posted an article about Mike Newell's budget clashes during the GoF shoot. SciFi Wire has details on Emma Watson's preparations for the Yule Ball sequence here. And at Dark Horizons there's a lovely profile of Mike Newell. Phew!
Thanks to everyone who emailed us about these.