Leaky News Widget Update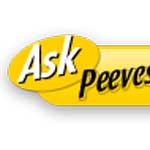 Oct 25, 2005
Uncategorized

Some quick news on the widget front for you: Our LeakyNews widget has been in the top 50 downloads at Apple.com all week, and is now on version 1.2! In the update:
A new and improved Sorting Hat.
Minimize the widget by clicking the triangle at the bottom. The size of the widget decreases by almost 90 percent to help save Dashboard space.
Minimized widget shows the number of new articles posted since minimizing. Counter only goes from 0 to "15+" as the widget only shows the latest 15 news items.
Marks new articles posted since minimizing or hiding Dashboard. They are unmarked once you minimize or hide Dashboard again.
See this and our countdown widget on our Widget Gallery. We are still working on this widget in Windows form, and have some other great ones in the pipeline for you soon. Enjoy, guys!