Hagrid and Harry and Dragons! Oh my!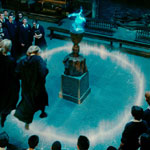 Oct 26, 2005
Posted by Melissa Anelli
Uncategorized
MTV Overdrive has just posted a great new clip from Goblet of Fire that you can view here (note: Windows only) and download here (WMV – works on Mac too). The clip shows us Hagrid's big reveal to Harry. There's also a short interview with Daniel Radcliffe at the end of the clip, in which Dan discusses his stunt work in the first task (**MILD SPOILER ALERT**). The scene looks INCREDIBLE! Thanks to Jas at DanRadcliffeOnline.com for the tip.