Yet Another Goblet Clip Online: The Maze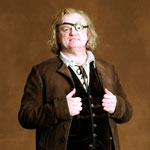 Oct 27, 2005
Uncategorized
As if those 13 Goblet of Fire clips weren't enough, Veritaserum is now reporting that Yahoo Movies has also posted a great clip from Goblet, this one the begining of Third Task. Dumbledore speaks to the four champions, then Harry enters the Maze.
Click Here to view. Enjoy!
Thanks to Veritaserum.