New GoF TV Spot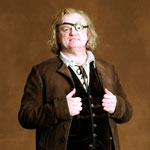 Oct 28, 2005
Uncategorized
The Movie Box.net has posted a new Goblet of Fire television ad that contains more of the duel with Voldemort.There are shots of Harry and the Horntail, Wormtail and the knife over his pot getting ready to ..you know, and more new. Watch here (Quicktime) Enjoy!
Update: That site is overloaded, so try this one.
Thanks very much Rebekah!