SFX Interview with Daniel Radcliffe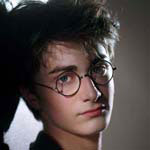 Oct 29, 2005
Uncategorized
The new issue of SFX Magazine has a feature on Harry Potter and the Goblet of Fire, and also includes an interview with actor Daniel Radcliffe. This interview is now online. Daniel talks about many things such as his characters relationship with Dumbledore, Ron and Hermione, as well as things such as filming the Yule ball scene, and learning to dive to film the second task scene. He also speaks a bit about working with newer cast members, including David Tennant, who plays Barty Crouch Jr.
" I'll tell you what – I wish there was more of David Tennant in Goblet of Fire. He plays Barty Crouch Jnr. He's only got a few scenes and he's brilliant in all of them. He so absolutely, fantastically watchable. I think he'll be a good Doctor Who. I'll tell you the truth, I only saw the first episode. I thought Chris Eccleston was great, actually. Very, very good. I don't watch a lot of TV. I just watch The Simpsons and that's about it. But I did see David Tennant in Casanova. He's absolutely fantastic in it. I would love to work with him again. He's also the nicest person."
Dan also talk aboutthe next film, Harry Potter and the Order of the Phoenix, which goes into production early next year. When asked what he is most looking forward to in the fifth film, Dan says:
"All the teaching stuff, when Harry gets the DA – Dumbledore's Army, no, the Defence Association – when Harry gets that band together I think that's really exciting. I think that's all really interesting – heroic, but understated heroic. I'm looking forward to doing that. Also fantastic is Harry's relationship with two people: Neville and Sirius. Particularly with Neville, because they have so much in common and they don't know it."
Thanks to DanRadcliffe.com!