2.5 Million Copies of HBP Gathering Dust?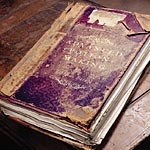 Oct 30, 2005
Uncategorized
The Independent is reporting that Scholastic over-ordered Harry Potter and the Half-Blood Prince, and that 2.5 million unsold copies are now languishing on bookstore shelves. According to the article, both Scholastic and Amazon have failed to realize profits from the publication of HBP.
"[Scholastic's Chairman, Richard Robinson] expects that the release in the US of the film Harry Potter and the Goblet of Fire on 18 November will generate renewed interest in the series and mop up the overrun.
However, unlike franchises such as The Lord of the Rings, where the film sparked a boom in sales of Tolkien, the opposite appears to be the case for Harry Potter. It seems Potter films mostly attract those who have already read the book.

Last year, when Warner Brothers released the film Harry Potter and the Prisoner of Azkaban, reaping $761m (£428m) at the box office, a mere 60,000 copies of the book were sold."
You can read the entire article here. Thanks to everyone who sent this in.