WB Launches the "Scene-It?" Sweepstakes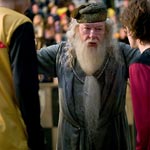 Oct 30, 2005
Uncategorized
Warner Brothers has now launched a "Scene-it" DVD Sweepstakes on Harry Potter.com through The TodayShow. The Grand Prize winner gets a trip for two to the Goblet of Fire Movie Premiere in New York City on November 12th and to the private After- party. There are also many prizes available such as the wonderful Goblet of Fire replica by Noble Collection, the elegant Harry Potter chess set and more, as well as many copies of the very fun Harry Potter Scene-IT DVDgame. This contest runs through November 9th and is open to US Citizens ages 13 years and older. Visit TODAY to enter.
There is also a long list of other Goblet related contests you may enter at this link.
Good Luck! and thanks to all who emailed!