PotterCast #11 Now Available!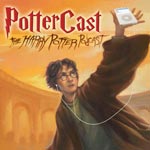 Oct 31, 2005
Uncategorized
Trick or treat? Treat! PotterCast #11 is available early this week, as a Halloween surprise – and this recording was also the last record we have of John Noe, for those who are searching…
In this episode:
-Happy Halloween! We come out a bit early to give a treat.
-There's a mystery guest on the modcast!
-Special Halloween-themed discussions
-The fan interview is Lisa from Quick Quotes!
-More on the live podcast in NYC
-More from the Leaky PO Box
-Soundtracks, Horcri and more in the mailbag
Running time: 51:09
If you are new to all this podcasting stuff, it's really easy: want download and install iTunes, then click here to listen. (There's a tutorial right here.) Our other links will soon be on our episodes page, along with show notes, relevant links and clips. Direct download it here! ENJOY!