A GOFIMAXINTL Update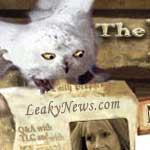 Nov 11, 2005
Uncategorized
We're pleased to add another city to the list of GOFIMAX events – and since it's in Scotland, it'll be the first one on the clock. The Glasgow Science Centre will be hosting a very special, very secret guest at their noon show on Saturday, November 19. Costume and trivia games will be taking place in the theater lobby from 11 A.M. until the show begins.
If you wish to buy tickets for the screeninng are directed to call Glasgow Science Centre on 0141 420 5000 and directions and information about the centre are availabel on their website.
We're also sad to announce that the NYC show has already sold out. We tried to work with the theater to book the 5:40 show as well, but as we were doing so, that show sold out as well. We're really sorry about that, but we're also looking forward to seeing a few hundred of you there!