LIVE Potter/MuggleCast from NYC Now Online!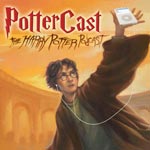 Nov 14, 2005
Uncategorized
Our huge LIVE in NYC Potter/MuggleCast, recorded at the Union Square Barnes and Noble in Manhattan, is now available! Thank you for your patience!
More than 500 fans came out to say hello; we all were downright terrified. Notes:
-Melissa's Mom brings us reports from the official Goblet after-party –
Emma Watson, Jamie Waylett, Robert Pattinson, Matthew Lewis, Katie Leung and Tolga Safer live on the show
-The actors about the volume of the Barnes and Noble crowd: "Oh-my-god!"
-Andrew is extraordinarily agreeable. "Yeah? YEAH!!!"
-Emerson and Melissa revisit the delusional debacle: Emerson comes face to face with an H/H'er
-The real Micah Tannenbaum stood up, and his news voice sat down
-John Noe cries
-GOF: Better than POA? "YEAH!!!"
-The crew discuss the film in full detail. Spoilers everywhere and no one cares.
-House elves, magical creatures, the maze, angry roots and impatient fug
-Kevin Steck is backwards compatible
-Dumbledore: too aggressive?
-John summons the (clumsy) ghost of Sirius Black
-Sue has a close encounter of the real kind with Jason Isaacs, who, we learn, enjoys a nice Potter podcast on his morning jog.
-Hi, Jason!
-The scoop on Skeeter in "Order of the Phoenix"
-Dan Radcliffe: looking forward to filming the book six scenes with Ginny
-Andrew "row"s with the audience over pronunciation
-Mama Sue warns about Goblet's intense ending
-A fan chooses the podcast over DisneyWorld (we tried to make it up to her)
-Was it a good time? Yeah. Yeah? YEAH!
Some Very Special Thank Yous: The staff of Barnes and Noble in Union Square, Manhattan, for being so wonderful to us; Richard Moringlane, otherwise known as DJ R-Thentic, for being our "audio dude" and therefore the one who made this all possible – seriously, guys, he lugged his ten tons of mixing equipment down from 207th Street for this, for nothing else than to take part and have fun; Leaky Lounge staff members, including Nick R, Doris, Heidi, Brooke, Kim, Naomi, Alex and more, for working all day long to provide the necessary backstage support and organize last minute things; Mike from Shurtugal.com for organizing our raffles; Micah Tannenbaum and Eric Scull of MuggleNet for helping do a million little things over the day
YOU all for coming out, and for listening!
PICS: A full gallery is here – thanks to Lou for most of them! Premiere photos coming later!
If you are new to all this podcasting stuff, it's really easy: want download and install iTunes, then click here to listen. (There's a tutorial right here.) Our other links will soon be on our episodes page, along with show notes, relevant links and clips. Direct download it here! ENJOY!
P.S.: Let's do this again. See you at Lumos 2006?