NYC Premiere Weekend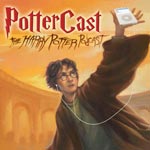 Nov 14, 2005
Uncategorized
Hey guys – we had an absolutely amazing time this weekend – not just because of the premiere and the hubbub, but because of the live PotterCast/MuggleCcast at the Union Square Barnes & Noble. It was incredible to meet so many of you and to see in person how much you love Emers- I mean, the sites. (Like we can inflate his head any MORE, people. Don't worry, I haven't punctured his pride – he's here right now and laughing.)
We'll be posting pictures and video and whatnot soon – we have to send out a VERY special thank you to our LeakyLounge moderators for basically running the show while the podcasters were out at the premiere, and being absolutely INVALUABLE to the successful running of that event.
The live recording will be out soon, and the video soonish. Thank you to our fine MuggleNerds! I've scarcely had so much fun as I've had with these people. These HP fans. There's just something about 'em.