Empire Interviews Michael Gambon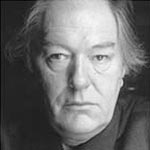 Nov 15, 2005
Uncategorized
Empire Online has posted a good new interview with actor Michael Gambon who plays Hogwarts Headmaster Albus Dumbledore. In this article, Mr. Gambon says he has not yet read a single Harry Potter book, preferring tojust read the scripts, noting "People who have read the books get miserable because of all the bits that have been cut out. So I just read the script. " This funny and interesting interview continues with the actor talking about his role and the making of the Potter films.
"Is it fun working with Francis De La Tour and other actors of your generation?

Oh yeah, Frankie's from the theatre and I mainly do the theatre. I've played Maggie (Smith)'s husband three times in various films, TV and plays. So it is like going on holiday everyday; you muck about. Except having this stuck on (gestures to beard) really makes your life miserable. It's dreadful. Then they put the moustache on just before the take, which is the worst bit. Thank god, I've never had to eat anything yet. The main problem is gluing the beard on. It takes 15 minutes, but I could have a really complicated scene to play and worry more about the beard.

…

Do you get on with the kids?

The kids are remarkable, really remarkable. I'm not saying that because I am in the bloody films. I mean Daniel is so cool and with it. He is unfazed by anything. The great luck was to get that boy I think, because he is terrific."
Note to parents: mild language caution for younger readers.