NY Post on PotterCast, HP Premiere and Adult HP Fans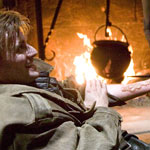 Nov 15, 2005
Uncategorized

The centerfold of today's NY Post is all about Saturday's PotterCast/MuggleCast, the NY premiere of GoF, and adult HP fans in general. It features Jeff of HPANA and me.
Read it here; there are inaccuracies in the text (Voldemort turns up as Valdemort), but it's a nice feature. Thank you!
Reminder: We're collecting Leaky Mug podcast pictures for posting and blog posts for linking at [email protected]; send them on in, we'd love to see what you've taken/written!