New Dan Radcliffe Interviews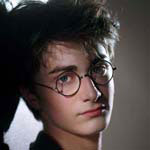 Nov 17, 2005
Uncategorized
Here are a few more new interviews with actor Daniel Radcliffe who plays Harry Potter in Goblet of Fire. CNN Headline News program "ShowBiz Tonight" just aired their interview with the actor, and Oliver from IntothePensieve.com let us know he has the video for download, here.
Note: If you want, you can vote on whether you think Harry will be killed off at the end of Book seven at this CNN link.
Also, Newsday has this new interview with Daniel Radcliffe, and many local television stations are running a Harry Potter feature that includes an interview with Daniel Radcliffe, here. Enjoy!
Thanks Oliver and Christine!