GOFIMAX Update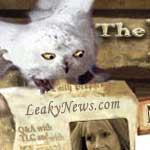 Nov 18, 2005
Uncategorized
Just a few reminders about GOFIMAX tomorrow:
Ft Lauderdale, Lansing and Grand Rapids are, like New York City, now sold out. Glasgow and Houston still have tickets available.
Steve Vander Ark will be at the IMAX Theatre at Celebration! Cinema in Grand Rapids for the 1:00 pm show. The show is sold out, but if you're going, keep an eye out for the Floo Network's own Lexicon Steve.
Darcey's Houston, Texas shows will be taking place at noon as well as 3:00 P.M.
And if you're in Southern California, come to Big Newport's 1200-person theater for the 11:45 A.M. show, which will be hosted by TheOneRing.net's line party expert Garfeimao. This is our one non-IMAX event, but the screen is huge, as is the theater itself. The address is 300 Newport Center Drive and their phone number is 949-640-4600. You can order tickets via Fandango and support The Floo Network with your purchase.
Prizes for trivia and costume winners at each event have been donated by the hosting sites, as well as The Noble Collection and WB poster licensee Trends International, whose products are available in stores around North America.