Jamie Waylett and Matthew Lewis Surprise Fans at IMAX Saturday Night Screening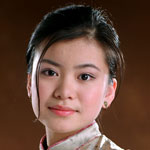 Nov 21, 2005
Uncategorized
On Saturday night, Leaky brought attendees of the 9:15 showing of Harry Potter and the Goblet of Fire at the 68th Street Loews IMAX a special surprise: a visit from Jamie Waylett (Vincent Crabbe) and Matthew Lewis (Neville Longbottom).
The actors wanted to see the film in IMAX, and with some help from the friendly staff, they were able to get into the sold-out showing and enjoy it with their families. They were introduced to the first-disbelieving audience after a short trivia contest to determine two fans who'd get to take pictures with and talk to the boys.
The audience's murmurs changed into roars as attendees realized that we were not kidding, and that Jamie and Matt were indeed making their way to the microphone. The boys introduced themselves and told everyone how happy they were to be in New York, and to be seeing the film in IMAX; they posed for as many pictures and signed as many autographs as time and safety would allow and then settled in for the film, which played on a screen the size of a small building. They loved the dragon sequence, as well as the whole film, in IMAX format, and wanted us to thank everyone for being so nice to them.
See pics here, along with pics of Jamie, Matt and Devon at their AppleCon convention, which wrapped Sunday.
More coverage of the weekend with the boys is on the way.