PotterCast Transcripts Up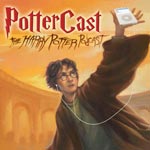 Nov 23, 2005
Uncategorized
Thanks to our fantabulous Transcription Elves (Alex, Doris, Tim, Pascal, Kyle, Dawn, Gina, Mark, Jules and Joel) as well as MuggleNet's lovely Jess and Micah, the transcript of the live NYC PotterCast is online right here!
Also, the transcript to PotterCast 12 is right here and #11, right here! Thank you, Elves!
PotterCast #14 is on the way, but delayed by holidays. Soon, soon. In the meantime we have another Leaky Mug coming up to hold you over.