Newell Would Return for Movie Seven, YOUR Goblet Interviews and More on PotterCast #15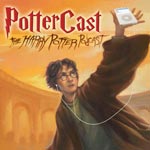 Nov 30, 2005
Uncategorized
PotterCast #15 is up and available for download! In this 45-minute show:
-Mike Newell says he would like to be considered to direct the seventh film
-Newell admits he didn't read book six – because he found it irrelevant to movie four
-All YOUR Goblet reviews, all over the show!
-A MuggleCaster tries to kidnap Sue and her news!
-Melissa kicks him out. No one does the news like Sooz.
-John got Leaky Mugged (sorta)
-GoF NY premiere after-party pics on the way thanks to Melissa's mom, whose shop you should visit…. 🙂
-Support the Demelza House drive!
-Two more GoF highlights: "Crucioff!" and the Happy Clappy Death Muncher
-The mods talk about Harry's hero journey
-Sue sings "God Rest Ye Merry Hippogriffs"!
-John says no to bad "Partridge in a Pear Tree" filks
-We announce the Christmas Carol Filkcast Contest! NOTE: It can be Chanukah or Kwanzaa or any of the winter holidays, too – please leave your name and where you're from on the voicemail!
If you are new to all this podcasting stuff, it's really easy: want download and install iTunes, then click here to listen. (There's a tutorial right here.) Our other links will soon be on our episodes page, along with show notes, relevant links and clips. Direct download it here! Discussion of the PotterCast is right here. ENJOY!