Castwatch: Fiennes, Isaacs News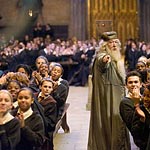 Dec 12, 2005
Uncategorized
Here are a couple of pieces of news tonight about some of the actors in the Harry Potter films.
Ralph Fiennes (Lord Voldemort) will be featured on an upcoming episode of "Inside the Actors Studio" on Sunday, January 15th, 2006. This critically acclaimed program will feature a new in-depth interview of this wonderful actor, and will air on the Bravo Channel first at 10am (ET) then again that night at 9pm (ET). Also, Veritaserum is reporting that Ralph will be a guest on a new episode of "The Tonight Show with Jay Leno" on Wednesday, December 14th. This show airs on NBC at 11:35pm (ET).
UPDATE: Ralph will also be a guest on The Charlie Rose Show on Wednesday, December 14th to discuss his new film, "The White Countess." Please check your local listings for air times. Thanks Melissa!
Jason Isaac's new film "Friends With Money" will headline the opening night at the Sundance Film Festival in Park City, Utah on January 19th, 2006. Jason (Lucius Malfoy) stars in this new film along with Jennifer Aniston, Catherine Keener, and Frances McDormand. About.com has some photos from the film, including these of Jason, here and here. This film will be released on April 7th, 2006.