Visual Effects Supervisor's Active Role in GoF Production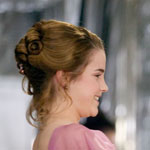 Dec 15, 2005
Uncategorized
After working on Harry Potter and the Chamber of Secrets and declining the same position for Harry Potter and the Prisoner of Azkaban, American Visual Effects Supervisor Jim Mitchell was enticed back to the HP fold because of Director Mike Newell's lack of experience with big-budget, special effects-laden films.
"'Usually, it's in the director's head what this sequence is going to be like, what that sequence is going to be like,' Mr. Mitchell said. 'Knowing that Mike was going to give me that opportunity to contribute beyond just doing the labor of it, that's what attracted me to this job.'"
For more information, check out this article in The Washington Times.