Rumor: Dan Radcliffe in Early Talks to Star in Equus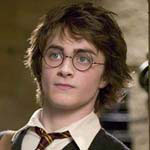 Dec 16, 2005
Uncategorized
Slap this one with a very heavy rumor label: The Daily Mail reports that Daniel Radcliffe is in very early talks to appear in a Kenneth Branagh-directed version of Peter Shaffer's acclaimed but graphic play (not film!), Equus in Jan. 2007 in the West End. The play would be one of three productions produced to celebrate Shaffer's 80th birthday next year.
Equus is a powerful drama about a psychologically disturbed boy who blinds stable horses with a hoof pick. The child is sent to a psychiatrist and the show explores effects of subjecting a young mind to such analysis. Past renditions have had the boy naked onstage (though this editor has seen renditions that have not) and contains very vivid sexual imagery and scenarios.
As always, this is pure rumor until confirmed. Committing to a demanding theater schedule would have to mean filming were complete; Order of the Phoenix begins shooting in February, with no set date on when it will end.
Update: A WB rep has told us Dan is not lined up to do anything other than HP5, which will take him through the end of 2006 – and then has to prepare for and take his all-important A-level tests. Most likely no horsing around for him.