Goblet Crowned King of UK Box Office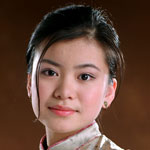 Dec 22, 2005
Uncategorized
The BBC reports today that Harry Potter and the Goblet of Fire was the number one film at the UK box office in 2005. The fourth film in the Harry Potter series has already made four million more (British pounds) in the few weeks that it has been in theatres than the second ranked film, global blockbuster Star Wars Episode III. The Breakdown :
1. Harry Potter and the Goblet of Fire (£43m)
2. Star Wars: Episode III – Revenge of the Sith (£39.3m)
3. Charlie and the Chocolate Factory (£37.3m)
4. Wallace and Gromit: The Curse of the Were-Rabbit (£31.8m)
5. War of the Worlds (£30.5m)
6. Meet the Fockers (£28.6m)
7. Madagascar (£22.6m)
8. The Chronicles of Narnia: The Lion, the Witch and the Wardrobe (£20.5m)
9. Hitch (£17.3m)
10. Nanny McPhee (£16.3m)
Thanks to all who emailed!