PotterCast Extra: Filk Edition #2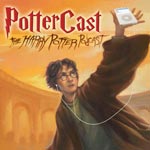 Dec 24, 2005
Uncategorized
Our second PotterCast Holiday FilkCast is here as a subscriber special, so get your iTunes up and running:
Track Listing:
Track Listing:
-Harry Medley: Oh, Harry James; Harry the Redfaced Teenager; Oh Come, All Ye Faithful (Loyal to the Albus); Harry's Nightmares; Voldemort's on the Outside
-John Noe the Tech Man
-I Want a Brand New Firebolt for Christmas
-I Saw Voldie Cursing Muggleborns
-Harry the Scarhead Wizard
-I'm Dreaming of John Noe
-At the Yule Ball
-Won-Won Baby
-What Child is This
-Run off with Severus Snape, dear
-Oh, Harry James
-Smite Albus
-I Saw Someone Killing [Spoiler Warning!]
-Three Cheers for Luna Lovegood
-We Three Manky Dementors
-Harry Potter (to Frosty the Snowman)
-Leaky, I Love You (nothing to do with Christmas, but we couldn't resist)
-The Potter Chanukah Song
-Buckbeak the Sharp Taloned Hippogriff
-God Bless Ye Merry Hippogriffs
-Santa Baby
-Voldemort is Here
-Voldemort, Voldemort
-Here Comes Voldemort
-Leaky Got Run Over By Marauders
-O, Dumbledore
-Carol of the Horcrees

Running time: 45:32
Subscribing is free and easy: download and install iTunes, then click here to listen. (There's a tutorial right here.) Everything else is at PotterCast.com. Discussion of the PotterCast is right here. ENJOY!
If your filk is in this episode, would you stop by the Leaky Lounge and drop off your lyrics in this thread? It would really help our transcript elves out. Thanks!
Again, thank you all! We know there are some of you who can't subscribe even if you try – we may make it available to you in a couple of weeks, so please don't freak out.