New Lucius Goblet of Fire Photo, More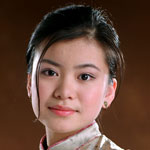 Dec 25, 2005
Uncategorized
The holiday is now more complete as we have some new photos from Harry Potter and the Goblet of Fire. Thanks to Char from JasonIsaac'sPhotoAlbumsOnline, this editor in particular was most delighted to see this new photo of her favorite actor as Lucius Malfoy, taken from the graveyard scene (note his Deatheaters hood, and the snake buttons on his robes). This is taken from a special Harry Potter GoF Print Studio disc that Dell is handing out with special purchases. If anyone has any additional stills or images, please send them in!
Also, reader Dan sent us in some still photos from the GoF press junkett. While we have seen these previously, they are very good quality and have a nice white background that makes them really stand out.
–Dan
–Rupert as Ron
-Emma as Hermione
-Robert as Cedric
-Stan as Krum
Thanks much to Char and Dan!