Melissa's Top 10 Moments of 2005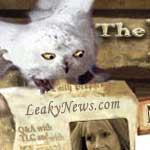 Dec 31, 2005
Uncategorized
This is an embarassment of riches; so many wonderful, insane things have happened this year that if I had a Top 100 list, I'd fill it up. All of these are at the very very tip-top of what has been one of the most memorable and best years of my life, but still, here is my – hopefully adequate, though I could never hope it to be comprehensive – list.
10. Being in Scotland for the release of HBP: I could make a top 10 list of Scotland moments, so I'm trying to whittle them here, but just being in that country, in that place, in that city for the release of the sixth book, having the fun we had outside all the official events, and meeting so many excellent people with whom we'd previously only emailed, made it all unbelievably special.
9. The movie premieres: Each movie premiere was a unique experience for me this year, with London being an opportunity to soak in the entire Potter experience while the New York one featured so many different types of awesomeness it's impossible to count.
8. Meeting the MuggleNet Kids: I had already met Emerson, but it's hard to imagine so many people living up to your expectations of their fun, talented, sweet online personas. All of these nerds did.
7. Debuting PotterCast: For us, doing these shows is the most fun we can have without a new book.
6. The Live Podcast: Getting to meet however many hundred of you, and capping off the New York premiere experience in style – it was perfect. (And not least because I got to meet so many forum staffers and Leaky helpers I'd never known, such as Nick Rhein and Doris, Kim M. Parker and Naomi and SUE…and everyone.)
5. Geting the Fan Site Award: I thought maybe Jo Rowling couldn't make receiving such an honor from her even more special, but announcing it the way she did, on the day she did, as of this moment still the only one to be given in 2005…wow. In particular I was thrilled to see the staff get such awesome recognition for all their hard work.
4. Opening Half-Blood Prince: We'll only ever get seven moments like it, and even fewer that we appreciate to be the moments that they are. Opening a Harry Potter book for the first time is a rare gift, and we've only got one left.
3. Jo Rowling calls my cell phone: Jo Rowling calls my cell phone. Jo Rowling calls my cell phone. I've been looking a that sentence for seven months and still can't make sense of it.
2. Potter Fans for Katrina, Leaky's Fourth Get A Clue Drive: Nothing ever makes me prouder than seeing fans come together for those less fortunate like they do so regularly here.
1. Sitting down at Jo's table. Like this is a surprise! But what else could possibly be better than that moment that the thing of which I've publicly dreamed about for years came true – when we sat down to conduct a thorough and extensive interview with this awesome lady. When she made it clear that she was just as relaxed and cool and friendly as we'd been led to believe – when she put us at ease and the conversation launched into such clear, cool, effortless banter – I knew it was one of the most special moments of my life. Thanks, Jo, again.