Tonks, Luna, Bellatrix, Mrs. Figg Cast, Umbridge Confirmed; Production to Begin Feb. 6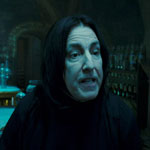 Feb 02, 2006
Uncategorized
Warner Bros. has announced that filming of Harry Potter and the Order of the Phoenix will begin Feb 6, along with a ton of new casting:
The company has confirmed that the strong-rumored Imelda Staunton will play Dolores Umbridge in Harry Potter and the Order of the Phoenix, according to a press release; meanwhile Luna Lovegood will be played by Evanna Lynch (pictured), who was found in the open call in London, and Bellatrix Lestrange will be played by Helen McCrory, also previously rumored to be in casting talks. Natalia Tena (About a Boy) will play Tonks, while Kathryn Hunter will play Mrs. Figg.
Update: Newsround has posted a new gallery of pics of Ms. Lynch, both recent and old.
This article from 2003 suggests that Ms. Lynch is from Termonfeckin, a seaside town in Ireland, and is the proud owner of a signed Order of the Phoenix.
A plot summary inside the press release goes as follows:
In Harry Potter and the Order of the Phoenix, Harry returns for his fifth year of study at Hogwarts and discovers that much of the wizarding community is in denial about the teenager's recent encounter with the evil Lord Voldemort, preferring to turn a blind eye to the news that Voldemort has returned. Fearing that Hogwarts' venerable Headmaster, Albus Dumbledore, is lying about Voldemort's return in order to undermine his power and take his job, the Minister for Magic, Cornelius Fudge, appoints a new Defense Against the Dark Arts teacher to keep watch over Dumbledore and the Hogwarts students. But Professor Dolores Umbridge's Ministry-approved course of defensive magic leaves the young wizards woefully unprepared to defend themselves against the dark forces threatening them and the entire wizarding community, so at the prompting of his friends Hermione and Ron, Harry takes matters into his own hands. Meeting secretly with a small group of students who name themselves "Dumbledore's Army,†Harry teaches them how to defend themselves against the Dark Arts, preparing the courageous young wizards for the extraordinary battle that lies ahead.
Ms. McCrory has played Anna Karenina for PBS, and appeared in The Count of Monte Cristo. See a picture of her here.
Kathryn Hunter was in All or Nothing and Silent Witness. You can see a photo of her here with Timothy Spall, also known as Peter Pettigrew.
Pics of Natalia Tena are here and here.
The film will be directed by David Yates and produced by David Heyman and David Barron; the screenplay is by Michael Goldenberg. There is a new director of photography in Slawomir Idziak (King Arthur, Black Hawk Down), and editor in M ark Day. Returning are production designer Stuart Craig, costume designer Jany Temime, creature effects supervisor Nick Dudman, special effects supervisor John Richardson, and visual effects supervisor Tim Burke.
Last week, George Harris was announced as Kingsley Shacklebolt.