Dan Radcliffe Buys Black Family Tree in Book Aid Auction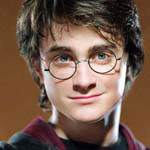 Feb 22, 2006
Uncategorized
Actor Daniel Radcliffe is the lucky winner of the Black Family Tree which Harry Potter author J.K. Rowling had donated for auction to benefit Book Aid International. The item went for about £30,000 – accounting for almost half of all the money raised for the auction to benefeit Book Aid – for this new hand written piece of work from Jo about "The Noble and Most Ancient House of Black." The BBC reports:
" Radcliffe's mother Marcia Gresham bid on his behalf at the central London auction. She said: "This should put paid to anyone who says that Daniel doesn't like reading. Daniel hasn't stopped since he read the first Harry Potter book and he loves Iain Banks and Tom Stoppard." The star bought a short Stoppard play entitled Murder for £3,700 and a humorous piece on writing by Banks for £980."
Book Aid International, which helps support literacy in the worlds poorest nations, is an organization near and dear to TLC. The newspaper also quotes Book Aid director Sara Harrity as saying "We raised more than £63,000 – more than we had hoped in our wildest dreams." Congratulations to Dan, Book Aid and to all involved! Thanks to all who emailed!