Leaky Presents the Harry Potter Quote Conjurer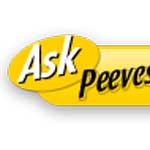 Mar 01, 2006
Uncategorized
We've got a great, fun, just-plain-cool-if-I-do-say-so-myself widget for you: The Harry Potter Quote Conjurer for Mac AND Windows.
The conjurer is the latest from our Truly Awesome Widget Guy, Chris Chang, and today, its first day online, it has been named a featured widget by Apple.com!
So what is it? The Harry Potter Quote Conjurer is a diversion – it randomizes quotes from the Harry Potter series (from a database of thousands, pulled by Leaky Editor Extraordinaire Julie Tynion), and places them alongside vivid illustrations (designed by our lovely and oh-so-talented designer Heather Campbell) of the characters with whom they're associated. You can set the conjurer to update at a set interval of time, or refresh it by clicking onthe character portrait. If you click the quote, the conjurer will whisk you away to the related page on our partner, The Harry Potter Lexicon. It's simple fun that uses the books to remind anyone why they're a fan (personally, I can't stop refreshing it. It's addictive).
The conjurer will continue to be updated with thousands more quotes and even more wonderful images and features, as time goes on.
How do you get it?
Mac OSX (Dashboard): Download (1.2 MB), Info
For Windows and Mac on Yahoo! Widgets (formerly Konfabulator; works on Mac and Windows with the Yahoo! Widgets software): Download, 1.2 MB, Info (and only with the name "Melissa Anelli" on it because several attempt to get them to change Leaky's account name have been unsuccessful – I had nothing to do with the creation of this widget, let's be clear!)
Want more of our widgets? Check out our gallery.
What's a widget? Read up on Wikipedia.
I also want to personally thank Chris, Heather and Julie, again, for putting such an extraordinary amount of time (months) and effort (thousands of quotes!) into this – it shows, guys. We hope you all enjoy this as much as we do!