Snowy Opening to Harry Potter and the Order of the Phoenix ?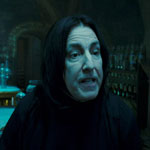 Mar 06, 2006
Uncategorized
Previously we told you that there were concerns about the weather and the filming of Harry Potter and the Order of the Phoenix in Scotland. Today The Telegraph reports that while much of Scotland is being affected by snow, the part of the country where Potter Five is filming has not gotten as much snow. This apparently is a concern, as the paper says it will be part of the opening scene in the newest Harry Potter film, and they need this snow for the movie.
"The only part of Scotland without snow is Glen Etive and Glencoe, where the latest Harry Potter movie is being made. Warner Brothers have chosen Fort William and the nearby glens as a preferred area for Harry Potter & The Order of the Phoenix and snow-capped mountains are vital for the opening sequence."
Please Note: While we realise of course a snowy scene would be different than how Phoenix the book opens, we can NOT confirm yet if this is how Phoenix the movie is in fact going to open, or if the snowy settings are for the later scenes with Hagrid, or the Giants. We will update with more as soon as possible. You can see some additional information about this beautiful area of Scotland they are filming in via this link. Harry Potter and the Order of the Phoenix is due to be released in 2007.