PotterCast Voted Best Entertainment Podcast at Podcast Awards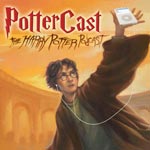 Aug 15, 2006
Uncategorized
PotterCast has just won the Best Entertainment Podcast Award in the 2006 Podcast Awards! This is due in no small part to the "Wizard Rock the Vote" movement in which PotterCast and MuggleCast were nominated in the same two categories and asked you all to vote for one of us in each category rather than split our vote by going separately. We won't know if the other half of this mission has been accomplished until late September in California, at the actual awards ceremony; if all goes well MuggleCast will take home the big honor, People's Choice.
HUGE thanks to the editors at PotterCast: Stede, Mike, Steve, Jeff and Dewy, who make sure that show gets out every week. And we (meaning me, John and Sue) personally thank Lorie, Jason, Doris, Nick Rhein, Naomi, THE TRANSCRIPTION TEAM (who rule) and everyone who helps keep PotterCast fun and relevant for all of you.
Thanks to everyone for supporting us, it's really very exciting – and especially to MuggleCast fans and staff, thanks for supporting team spirit and goodnatured fun rather than division and competition.
The next PotterCast will be available (we hope) shortly and will feature Matt Lewis, who plays Neville Longbottom in the Harry Potter films.