Coltrane Talks "Cracker," Cars, and Cornelius Fudge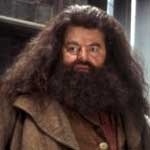 Sep 23, 2006
Uncategorized
The Daily Record has a new interview with actor Robbie Coltrane where he discusses his return to the series "Cracker," his love of cars, and working with actor Robert Hardy who potrays Minister of Magic Cornelius Fudge. While there is only brief mention of his role as Hagrid in the films, Robbie does detail his love of cars, his friendship with actors Robert Hardy and Michael Gambon (Albus Dumbledore), and their time on the set of the Harry Potter films. Robbie says:
"Dear old Robert Hardy, who I work with in the Harry Potter films, once said that he could not figure out how I got under cars to fix them…."Robert is a marvel in himself. Do you know that he is in his eighties now, and that he is as sharp as a knife? If I know a bit about cars, then what he doesn't know about the English strong bows and archery can be written on the back of a postcard. His knowledge of medieval history is amazing.There's this little well-bred actor who can fire a bow with deadly accuracy and there's this big bloke who likes mechanics and cars – and we both like each other's company – it's surreal. Funny thing is that we both film the Harry Potter movies in Scotland together and more often than not the mist comes in on the outdoor set, and we are sent back to the hotel, along with Michael Gambon. We are all very grateful, because we have some terrific lunches together, loving every second."
Robbie Coltrane will be seen again as Hagrid in Harry Potter and the Order of the Phoenix, which is due in theatres next July.