"Order of the Phoenix" Trailer Coming November 17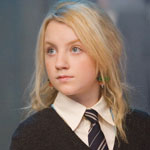 Oct 10, 2006
Uncategorized
Many readers are reporting some great news sent straight from WB tonight. The official Harry Potter Newsletter for this week has arrived and indicates the first teaser trailer for Harry Potter and the Order of the Phoenix is due on Friday, November 17. Quotage:
NEW THEATRICAL TRAILER TO BE RELEASED!

The Harry Potter and the Order of the Phoenix theatrical teaser trailer
will debut in theatres on November 17th. The trailer can only be seen
in front of the Warner Bros. comedy adventure film, Happy Feet. Check
it out in theatres this November!
Please Note: The email states that the teaser will be shown in theatres only before the movie Happy Feet , so yes we can imagine there will be some Happy Potter Fans there as well.

Thanks to everyone who owled!