Grawp to be Live Actor Animated Character in OotP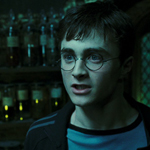 Oct 14, 2006
Uncategorized
The New York Times has a new feature online about the use of new computer technology to create characters in motion pictures, and mentions the upcomng Harry Potter and the Order of the Phoenix film. In this article about a company called Image Metrics, they mention the use of their computer skills to "allow live actors to animate virtual characters," and state the company will be using this technique for the character of Grawp in the fifth Harry Potter film. The paper reports:
"Warner Brothers is using Image Metrics, along with several other companies, to animate a new character in the forthcoming "Harry Potter and the Order of the Phoenix,†a monstrous relation of Hagrid, animated by an actor."
To read this entire article on this fascinating technology which also includes a cool video report showing this process in action, registration is required but free.
Thanks Hannah!