Rumor Revisited: Disney and a Harry Potter Theme Park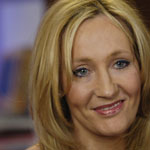 Oct 16, 2006
Uncategorized
There is a new story online which drags up the long rumored report of a possible Harry Potter theme park and Disney. JimHillmedia.com is reporting today that author J.K. Rowling has signed a letter of intent to discuss the possibility of Harry Potter and a Disney theme park venture. Quotage:
And after months of negotiations, Rowling finally signed a letter of intent. Which then awarded the Walt Disney Company the right to begin preliminary development of a theme park-related project featuring the Harry Potter characters.
Please note: This does not mean a formal agreement has been made, simply a letter of intent stating the parties "willingness and ability to do business" together. Readers will note as well the article also incorrectly identifies a release date for Book Seven when no such date has been announced. We are trying to confirm this report and will update you with more when we can. Thanks to everyone who emailed!