Newsweek Interviews Dan Radcliffe on "Phoenix," Fame and More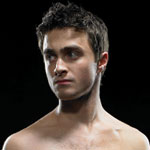 Oct 22, 2006
Uncategorized
Newsweek magazine has a brand new interview with actor Dan Radcliffe (Harry Potter) where, in two different articles, they discuss a variety of topics including fame, dating (yes to dating, but no one at the moment), and working on the upcoming Harry Potter and the Order of the Phoenix. Addressing the question of his future involvement in the Potter fims, Dan says if the script for Half-Blood Prince "does justice" to the book, then it would "be foolish not to do the sixth[film], because I think the book is so incredible and the part is so brilliant." Dan Radcliffe also speaks about working on the fifth Harry Potter movie, which is currently wrapping up principle production in London.
This film has been the most fun I've had, definitely, partly because of Imelda Staunton [who plays Harry's nemesis, Professor Dolores Umbridge], and partly because of David Yates, our wonderful director, who I have had absolutely the time of my life working with. He pushes me farther and more often than I ever have been before. This is not being detrimental to any of the previous directors because I wouldn't have been able to do this before, but David has caught me at just the right moment
Dan also mentions working with Emma Watson and Rupert Grint, saying of their friendship "we've got a great mix" at the moment. Dan also gives his thoughts on his role in the upcoming stage production of Equus and address the more mature role he is about to take on.
Your character in "Equus†is a far cry from Harry. It's a very adult role. You even have a nude scene. Do you feel you want to shake off Harry a bit?

I don't want to shake him off, no. Part of me wants to shake up people's perception of me, just shove me in a blender. If I'd gone into the theater and done something light and fluffy, everyone would have just gone, "Oh, that's not particularly challenging. It doesn't prove anything.†But this is a really challenging play, and if I can pull it off – we don't know if I can yet – I hope people will actually stop and think, "Maybe he can something other than Harry.†Also, it's just a pretty fabulous play.

Do you think acting is going to be your career?

Yeah. You meet so many interesting people from so many different backgrounds. You get a chance to find out new things about yourself. Acting is just like reading a book, in that you experience something through the eyes of someone else. You're finding out about this character through playing him, and his beliefs make you stop and question your own. It's quite revelatory sometimes. So, yeah, I definitely want to be an actor; I love it so much. But I want to write as well. I'd love to direct a short film, just to see what that's like. But I don't know anything about the technical side of things. At all. I've been here for six years, you'd think I'd have picked up a couple of things. [Laughs]
Equus begins rehearsals in London in early January. Harry Potter and the Order of the Phoenix will be released in theatres here in the US on July 13, 2007. You can get the October 30 issue of Newsweek at newsstands starting Tuesday.
Thanks heba, jeremy, and ak!