J.K. Rowling-Autographed Copy of Half-Blood Prince Auctioned Online for Charity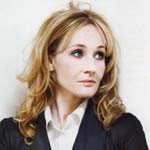 Oct 25, 2006
Uncategorized
A copy of the British adult edition of Harry Potter and the Half-Blood Prince is up for auction on eBay, with 100% of the funds raised going to benefit the Helen Ritson Trust Fund.
"The book has been autographed by J.K Rowling, and is accompanied by a letter from her PA confirming its authenticity and purpose.
The Helen Ritson Trust was formed by two members of the Sutton and District Athletics Club in memory of a promising young athlete who died at the age of 15 from a brain tumor. The fund assists underprivilaged [sic] children."
Although Jo has warned Potter fans of eBay fraud in the past, TLC has confirmed that this autographed copy is authentic. We told you in January about another genuine, signed copy of HBP that sold at auction for £4500 (almost $8000 USD). The current high bid is £990, and the auction ends tomorrow, so place your bid NOW to help support this worthy cause.

Thanks to readers for the link, and good luck!