Empire OotP Preview with Yates Quote and More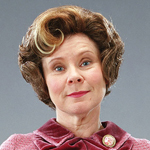 Oct 28, 2006
Uncategorized
Yesterday we first told you about the comments Order of the Phoenix director made about the length of the fifth Harry Potter film which appeared in the December issue of Empire magazine. We now have scans of the article containing his remarks and more, which are part of a three page preview of the upcoming Harry Potter and the Order of the Phoenix. While the photos we have seen previously, there are some additional new quotes from Imelda Staunton (Prof. Umbridge) on her being cast in a Harry Potter film, and from producer David Heyman who talks about the reaction of author J.K. Rowling to the casting of Evanna Lynch as Luna Lovegood.
"When she was cast, Jo rang me up because she just couldn't believe it-from her letters she said, "She is Luna."
You can see the scans of this preview here in our galleries. Thanks very much Roger!