Cauldron Shop Update: New Hermione Wand, Golden Snitch Kit Book, More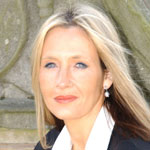 Nov 06, 2006
Uncategorized
Just in time to get an early start on your holiday shopping, there are some great new items this week in our Cauldron Shop, your one-stop for Harry Potter merchandise. Brand new from the Noble Collection is the Hermione's Light-up Collectible Wand. Also new in the shop is Sirius Black's Wand from the Noble Collection as well. One other gift for the Hermione fan on the list is the new Crookshanks Accessory by Tonner.
For the book lover on your holiday list, check out this newly published "Golden Snitch Kit," which "fans can celebrate the popular wizarding world game of Quidditch by displaying the Golden Snitch on the included stand and let their imagination take flight with the enclosed stickers from the 16-page book."
A fun way to enjoy some late night reading might include the Lightwedge Lumos Book Light, and now available are some great new storage bags for your reading lamp or any other goodies. All four Houses of Hogwarts storage bags are available including: Hufflepuff, Ravenclaw, Gryffindor, and Slytherin.
Finally, we told you previously about the special edition of Harry Potter and the Philosopher's Stone coming from Bloomsbury in January, that would include a new question and answer session with J.K. Rowling. That book is now available for pre-order via Amazon UK, and you may do so via this link.
All purchases made via the Cauldron shop help support the entire Floo Network, and your continued support is appreciated!