Rumor: Harry Potter,The Magical Traveling Museum?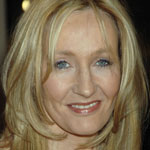 Nov 15, 2006
Uncategorized
Several weeks ago we told you about the return of the DisneyWorld/Harry Potter rumor, that had the two in talks about creating some sort of joint venture. TLC was able to confirm with reps for JKR that there was "no truth" to the report about a letter of intent to do business.
Today however, not only did this rumor resurface with claims that JKR is still in talks with Disney (despite the denials), but as Disney fansite O-Meon.com reports, Warner Brothers has also been in touch with Themed Entertainment Association about creating "traveling, interactive museum exhibits based on the Harry Potter films."
Quotage:
"Sources close to the project say a Southern California "experience and entertainment†design firm has already been chosen by the studio to "recreate the world of Harry Potter, witches, and wizards, in a way that immerses whole families in the experience.†Museums around the country, eager to boost attendance, are anticipating talks with the studio in regard to playing host to the exhibit, which promises to educate as well as entertain."
We are trying to obtain additional information on this, and will of course update with more when we can.