Retailers Taking Early Book Seven Pre-Orders; Jo still "happily writing"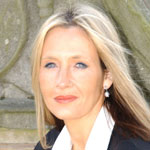 Nov 16, 2006
Uncategorized
Though represenatives for Jo have told TLC today that she is still "happily writing" book seven as we spoke, and though no title or release date have yet been released, there has been a lot of Book Seven anticipation going on by retailers over the past few weeks.
We have been receiving many emails letting us know that several online booksellers are now, or soon will be, taking pre-orders for the last Harry Potter book. Amazon Germany for example has recently sent out emails alerting the fact they are taking pre-orders for Book Seven, which they say is "Verlag: Bloomsbury (2007)," or to be released by Bloomsbury in 2007. Please note, the email and pre-order link do NOT include a title nor a specific release date for Book Seven. HPANA is also reporting today that Barnes & Noble soon will be displaying signs indicating they will be taking Book Seven pre-orders in the near future as well. Readers will remember this same sort of early pre-orders happened long before the release of the last two books, so we should not get our hopes up yet.
Until Jo updates with news on the status of the book, the title, or the release date, please take everything with a grain of salt. We will update you with more should this change. Thanks to everyone who mailed and to HPANA!