Alfonso Cuaron Talks a Possible Return to Potter Films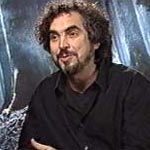 Nov 19, 2006
Uncategorized
PoA director Alfonso Cuaron has given two new interviews where he expressed his interest in possibly returning to direct another Harry Potter movie. In this first interview with jewreview.net, Mr. Cuaron spoke of his enjoyment of directing Prisoner of Azkaban, and said he "wouldn't mind revisiting" the Harry Potter universe. Quotage:
"He said he would definitely come back. "I would love to have the opportunity to revisiting the Harry Potter universe. It's an amazing experience to do those films because while you're doing those films, you're surrounded with this amazing beneficial energy. Everything around the JK Rowling creation — I'm not talking about the film franchise, but the creation of JK Rowling is impregnated with this amazing beneficial energy. So for me, it was two amazing years of my life, and I wouldn't mind at all revisiting that."
In a second, longer interview with Rope of Silicon, Alfonso Cuaron goes on to say he was recently in the office with current OotP director David Yates, and Harry Potter author J.K. Rowling happened to be on the phone that day when he was there.
"I was in his office and since they are doing the Harry Potter movie right now David was talking to Jo and said, 'Hey, Jo wants to talk to you,' and she just wanted to tell me that she really liked Children of Men and you know, it is just one of those opinions that really counts. She is a woman that I deeply admire."

Finally, when asked if he has been approached or has expressed official interest in returning to the franchise he smiled and said, "I am very good friends with David Hayman [sic], the producer, and I think that they know and I think everybody is waiting to see what J.K. Rowling does."
Thanks to Shmuel, and Rope of silicon!