Video From Australian Sneak Peek at OotP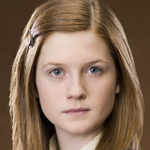 Nov 19, 2006
Uncategorized
As we told you earlier, Australian Channel Nine "Today" Show broadcast a report from the set of Harry Potter and the Order of the Phoenix, and many readers have alerted us that video of this is now online, here. The part we are interested in starts about midway through (after discussion on the TomKat wedding at around 2:30) and includes new footage of the Great Hall set and Umbridge's Wall of Decrees or proclamations. Enjoy!
Thanks very much to Laura, cr, and tim!
UPDATE: One of our great readers uploaded the video to youtube so those having trouble seeing it earlier, can watch it via this link. Thanks nf!