Details on HBO Sneak Peek at Order of the Phoenix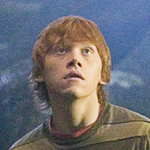 Nov 20, 2006
Uncategorized
Previously we told you HBO On Demand would be airing a special preview of Harry Potter and the Order of the Phoenix. The cable channel has now started airing the sneak peek, and we now have details on the many new things included in the show. TLC reader Jem writes the following:
It runs approx. 3 minutes long and has too many film clips to count. There are short interviews within the sneak peek with Daniel Radcliffe, Emma Watson, Rupert Grint, Imelda Staunton, David Yates, David Heymen, and others. Clips from movie vary from scenes in the Forbidden Forest, at the Minstry, at Grimmauld Place, at Hogwarts including scenes of Bellatrix, Professor Umbridge, Grawp, Luna, the DA, Snape and Harry practicing Occlumency, flying over London, Sirius telling Harry about the last war and more.
Anyone with video please send it in! Thanks jem!