CBBC Newsround Talks Teaser Trailer with Dan Radcliffe; Previews OotP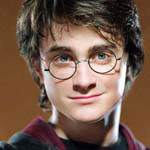 Nov 21, 2006
Uncategorized
CBBC Newsround has posted a very short new interview with Dan Radcliffe (Harry Potter) where he mentions his reaction to the new Harry Potter and the Order of the Phoenix teaser trailer. Dan said "The response I've had from the trailer so far has been very, very positive. People do seem to be wanting to see more of the film."
Newsround is also set to air their behind the scenes preview of OotP tonight at 5:25.
Thanks to Roonwit, Andy and Doug!